Your Home Sold Guaranteed Or I'll Buy It
Read below detailing how this exclusive program works and what Nathan will buy your home for or call me now at 401-232-7661
While many agents will promise to sell your home, the reality of the real estate market is that this simply doesn't always happen. Even if the home does eventually sell, the homeowner, many times, ends up with a selling price for less than what they may have been led to believe.
We have a Guaranteed Sale Program solving this problem for home sellers. This program guarantees, upfront and in writing, the sale of your home at a price agreeable to you. If your home doesn't sell, Nathan Clark will buy it from you for the previously agreed price.
Conditions are simple: Seller and Nathan must agree upon price and time of possession.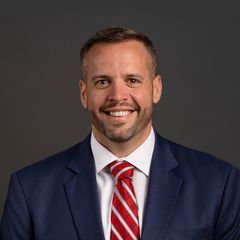 Here's how it works:
The process is simple. It takes very little time and/or work on your part.
Contact our Office
Reach out to our office to setup a no obligation in person viewing of the home.
Scheduled Meet at Home
We will view the property with you at your convenience. In order to make a guaranteed cash offer on the home we need to inspect the condition of the property.
Receive a Comparative Market Analysis
BEFORE you even list with us, we'll prepare a total market analysis of your home, including a computerized printout of all comparable home sales and current listings in the area. Using this information, together we determine a market value for your home.
Get a Guaranteed Offer
This also determines your guaranteed price and list price which you receive upfront and in writing before we begin to market your home. In the unlikely event that your home does not sell within the agreed upon period. I will buy your home myself for the upfront guaranteed sale price. You're doubly protected, because if you receive an offer on your home that is higher than the guaranteed sale price, you get the higher offer, not me.
When you access our Guaranteed Sale Program, you can look for your next home with much greater peace of mind. When you see a home that you like, you can immediately place a firm cash offer since you now know how much your home will sell for and when you will get the money.
The best part about our Guaranteed Sale Program is that you eliminate the usual stress and worry that most home sellers have: no conditional offers, no emotional roller coaster, no chance of getting stuck owning two homes. Our Guaranteed Home Sale Program makes the house hunting process a lot more fun because you know your home is guaranteed to sell. To get your home sold call me now at 401-232-7661
Let's Talk
Whenever you're ready, just give us a call. It's unbelievable we're willing to guarantee our service. You probably have questions we're eager to answer.
401-232-7661
Frequently Asked Questions
It's almost unbelievable that we will buy your home if we don't sell it. It's true though. This FAQ should help with some of the most commonly asked questions about our Guaranteed Offer Program.
Extensive FAQ
We guarantee homes in RI, MA and CT.
We buy the following types of homes
Single-family homes
Townhomes
Duplexes (in certain areas)
Condos (in certain areas)
If receive an offer on your home that is higher than the guaranteed sell price provided by us then you take higher offer in leui of our guarantee.
Yes, we buy homes for cash!
If you want an upfront cash offer on your home today then visit our Cash Offer Page.
There is absolutely no pressure, cost or obligation.
We can guarantee your home will sell because we sell so many homes. We have the most robust advertising ( as seen on radio / tv / billboards ) in Rhode Island. We are confident in our marketing strategies. Because we sell more homes we can do more to sell your home. We have thousands of pre-approved buyers that will pay your price, guaranteed.